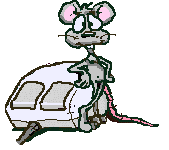 If your kids are like mine, they love to find games and fun stuff to do online! Below is a list of our favorite sites to visit for fun children activites and printables.
If you know of one that we have forgotten, please email us at
contact@enjoyutah.org
and we will check it out!
Thanks!
(Check back often, as this list is sure to grow over time!)
Make sure to visit our "Sites We Love" page for more links and resources!
Free Children's Stories Downloads:
Storynory

This is the site I visit most often! They have FREE audio story downloads. My kids absolutely LOVE the stories on this site! I download a few, put them on a disc, and they listen to them as they fall asleep each night. These stories are also great for road trips and quiet afternoons! (We LOVE Halloween and anything to do with Halloween, and the stories of Katie The Witch are so much fun!)
Light Up Your Brain Various stories to download and listen to.

Audio Books Corner

More various stories to download.
Online Fun: